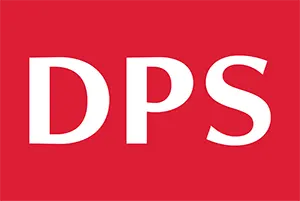 Property Services
At DPS Property & Facilities Management our mission is to provide an integrated professional and creative service delivery to our clients to include maintenance, health and safety consultancy and project management.
Services
DPS Property & Facilities Management provides a full block management service to manage all common areas within any residential multi-unit development that are vested in an Owners Management Company ('OMC') or individually managed.

Block management is a service that we as a licensed agent provide to the owners of a building or estate to help them manage their operations. We provide services in areas such as gardens, hallways and the surroundings of the buildings. Block management is the process of managing communal areas of residential properties. A major part of block management is ensuring that the clients gain value from our services, and the properties involved are maintained in impeccable order.
DPS Property & Facilities Management are involved in the early stages of many developments and help produce Life Cycle Reports for the OMC. The report is required to provide certainty on the long-term management and maintenance structures of Multi-Unit Developments, demonstrating compliance with Multi-Unit Developments Act of 2011. It outlines legal and financial arrangements, effective and appropriately resourced maintenance and operational regimes and show consideration of the long-term running costs of any scheme as they would apply on a per residential unit basis at the time of application.

The Building Life Cycle Report document is used to address the requirements of Section 6.13 of the Apartment Guidelines. The report is broken into two sections as follows:

Section 01: An assessment of long-term running and maintenance costs as they would apply on a per residential unit basis at the time of application (The Property Management of common areas and the Service Charge Budget)

Section 02: Measures specifically considered by the proposer to effectively manage and reduce costs for the benefit of residents. (The Landscaping, Waste Management etc...)
DPS Property & Facilities Management have a dedicated cleaning team that deal with the cleaning of either Commercial units or Residential common areas. With today's stringent health & safety laws, maintaining a healthy Living or working environment has never been so important. Our Cleaning staff work with you to ensure that the environment you work or live in is clean and pleasant.
What our Clients are saying about DPS
Hear what our Residential & Commercial clients have to say about using our Property Management Services.